Once you have created an item in the workspace, you are able to attached the metadata. Click on the Item Metadata tab.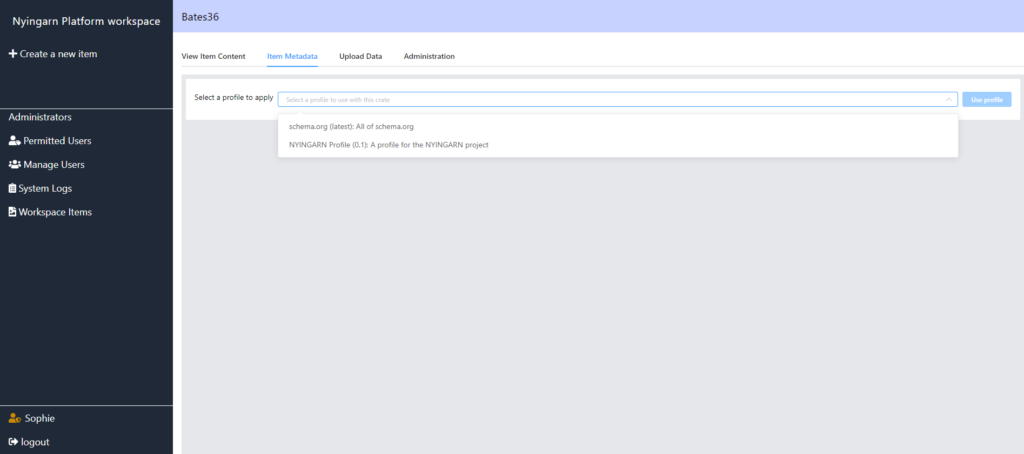 The Nyingarn Workspace has a standard metadata schema. To use, click the dropdown box and choose NYIGNARN Profile and click the blue button Use profile on the right (see screenshot above). The schema profile displays the fields our team in-consultation with AIATSIS has been developing.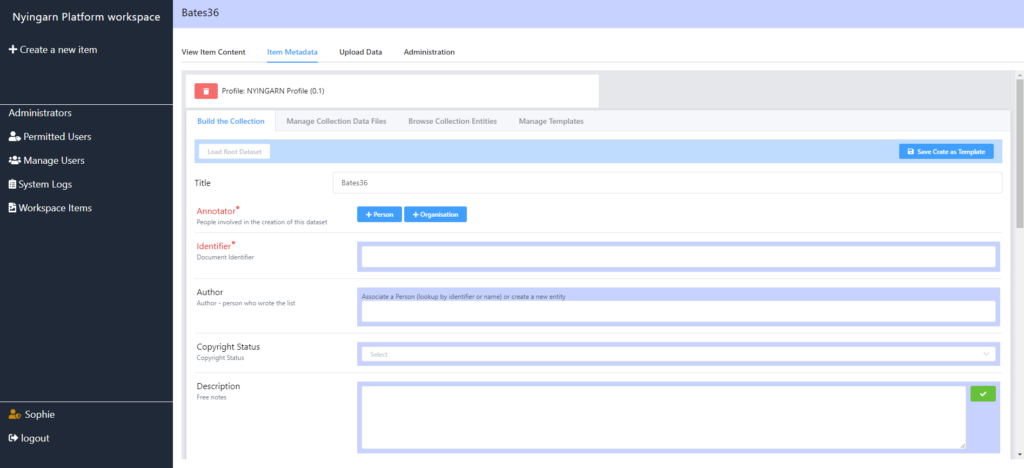 Click the boxes to add your metadata. You are able to save and reuse your metadata by clicking the blue button, Save Crate as Template, on the right hand side.