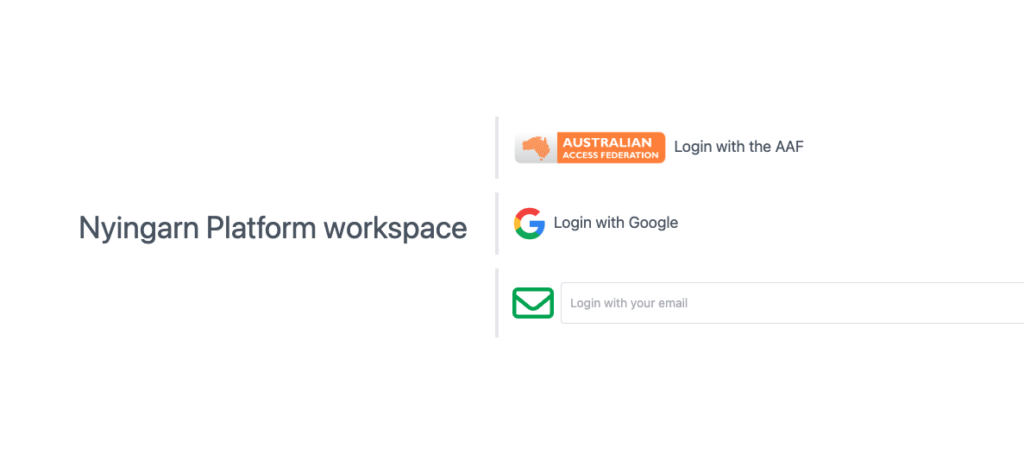 There are three options to enter the Nyingarn Workspace.
1. Through the Australian Access Federation with an Australian university email address.
2. Through Google.
3. By entering your email into the box after the green envelope, seen here. Your email address will need to be on the registered user list. To add, please email nyingarn-project@unimelb.edu.au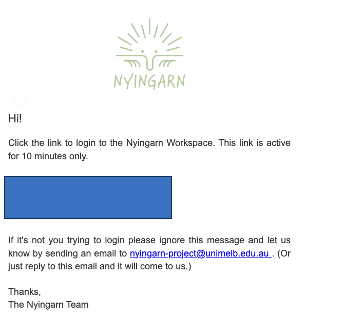 After entering your address, a login code has been sent to your email. Depending on your email service it could take a few minutes to arrive and it might be in your SPAM folder. You can close this window, as the link in your email will open in a new window. The email you receive will look like this.